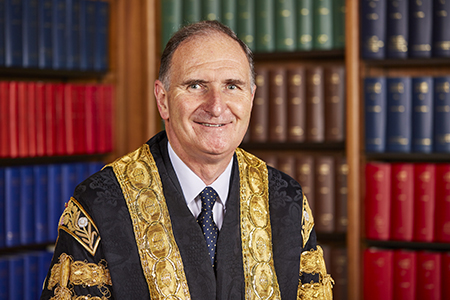 Lord Lloyd-Jones JSC
David Lloyd Jones was educated at Pontypridd Boys' Grammar School. He was a Fellow of Downing College Cambridge from 1975 to 1991. He took silk in 1999 and was appointed to the High Court in 2005 and to the Court of Appeal in 2012. He then served as Chair of the Law Commission.
During his tenure at the Law Commission it published an important report on the "The Form and Accessibility of the Law Applicable in Wales" (2017), which pointed the way to subsequent consolidation and codification initiatives. In 2017, he was appointed the first Justice of the Supreme Court of the UK to come from Wales, taking the title Lord Lloyd-Jones.